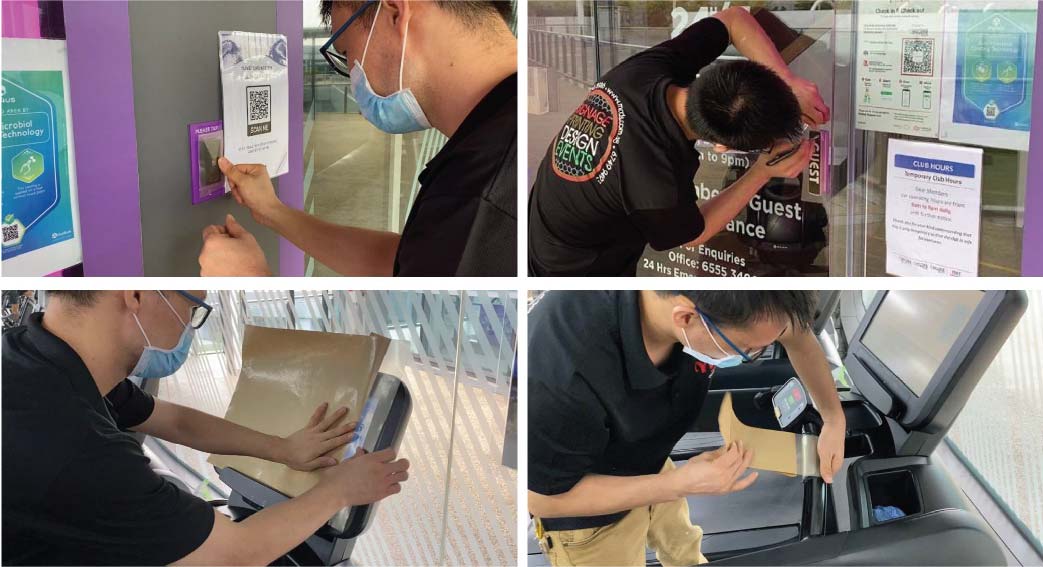 MC Design & Solution has recently brought in a series of Antimicrobial film to help fight against the ongoing global pandemic. A franchisee of Anytime Fitness Singapore engaged us to install these films for 3 of his outlets – Serangoon NEX, HillV2 and Northpoint City.
Gyms being a business with high human traffic; we have installed the sticker films on high touched surfaces which includes door handles, reception tables, Rest and Relax counter tops, touchscreen monitors and on the fitness equipment handles. As it is an adhesive film, it is very versatile in terms of the area it can cover.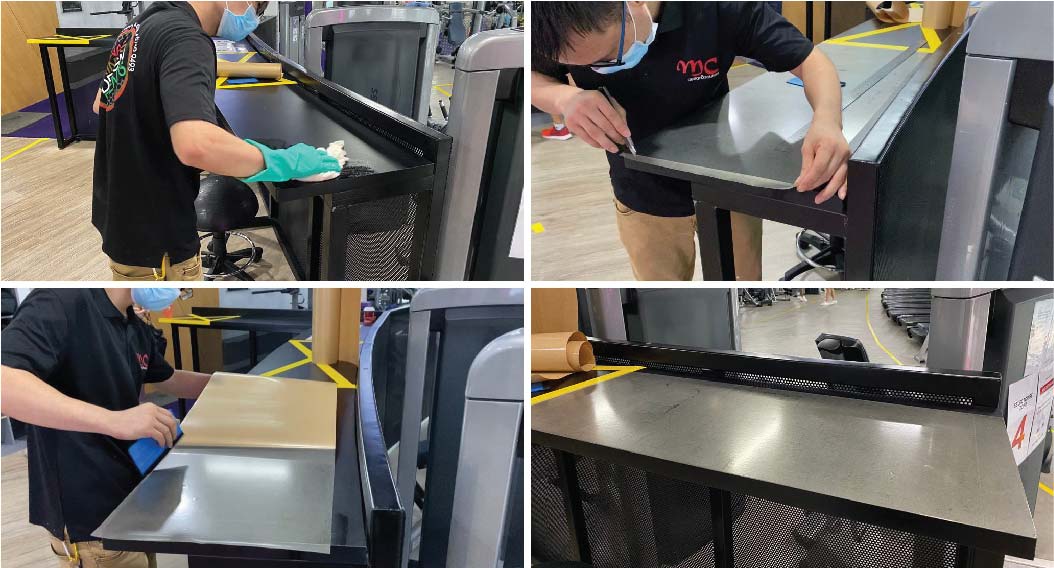 This film is manufactured with Eco-friendly material which helps in controlling and eradicating viruses and bacteria that lands on the surface of the film. It contains EPA (Environmental Protection Agency) registered copper alloys which has been proven 99.9% antimicrobial effect within 2 hours. This antimicrobial copper touch surface has been certified by IPA in Korea.
By installing this antimicrobial film in your premises, it gives customers a peace of mind with something tangible as compared to the mass market antimicrobial coating. Copper surfaces has been long known for its ability to eradicate viruses.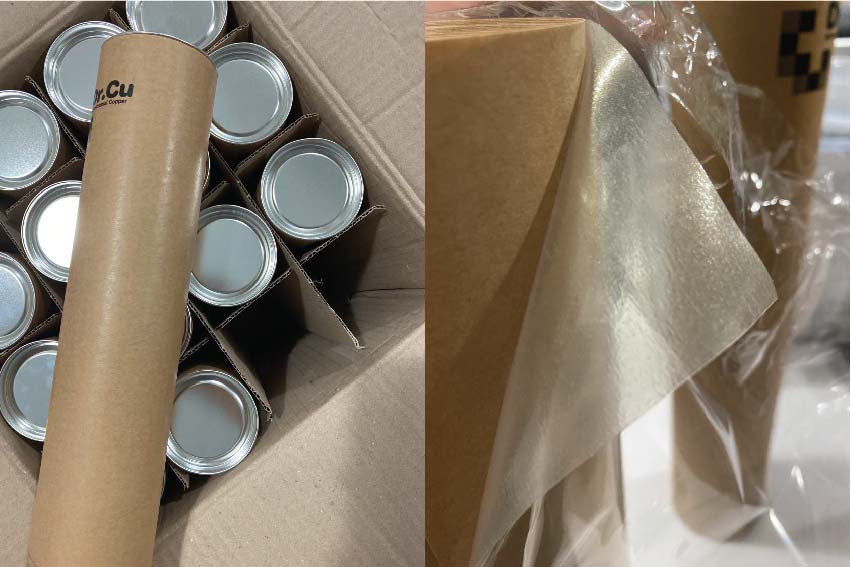 A recent search on Wikipedia –
Antimicrobial copper-alloy touch surfaces can prevent frequently touched surfaces from serving as reservoirs for the spread of pathogenic microbes. This is especially true in healthcare facilities, where harmful viruses, bacteria, and fungi colonize and persist on doorknobs, push plates, railings, tray tables, tap (faucet) handles, IV poles, HVAC systems, and other equipment. These microbes can sometimes survive on surfaces for more than 30 days. The surfaces of copper and its alloys, such as brass and bronze, are antimicrobial. They have an inherent ability to kill a wide range of harmful microbes relatively rapidly – often within two hours or less – and with a high degree of efficiency. These antimicrobial properties have been demonstrated by an extensive body of research. The research also suggests that if touch surfaces are made with copper alloys, the reduced transmission of disease-causing organisms can reduce patient infections in hospital intensive care units (ICU) by as much as 58%.
We will be happy to meet up with you for a simple product demonstration and live swab testing at your convenient time & location.
Reach out to us @ 9889 1187 now to protect yourself and the people around you!